Partner of your industrial projects
A manufacturer serving manufacturers       
Our core business is mass production. From the beginning of its history, Ouest Composites Industries has focused on the ability to accompany its customers on projects requiring production resources capable of meeting growing demand.
From a few hundred parts per year to several thousand, we set up the organisation to meet the QCD objectives of the projects entrusted to us.
Rational organisation
Depending on the size of your project, our team of experts defines and implements the adapted process:
Multi-references manufacturing plants
Dedicated workshops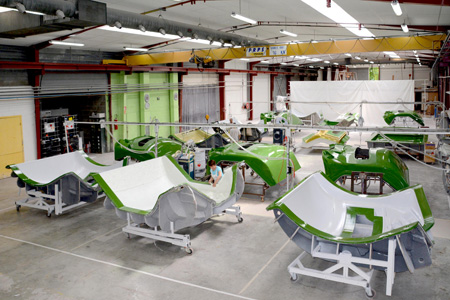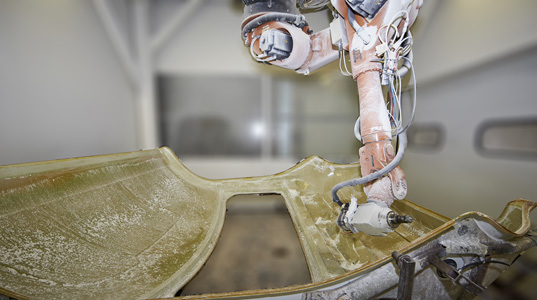 Un management de proximité
La structure managériale de l'entreprise est dédiée à la performance de la production. Chaque atelier de production est piloté par un animateur de production qui encadre à son tour les responsables d'ilots. Une organisation autour d'un TOP 5 quotidien permet d'assurer une animation dynamique de l'atelier et d'être au plus près des besoins des projets.
Une politique d'amélioration continue
L'amélioration continue est au cœur de la politique de l'entreprise. Au cœur des ateliers de production, les groupes de travail se réunissent régulièrement afin de faire progresser les processus internes de l'entreprise (Production, Qualité, Sécurité, …) en utilisant les méthodes et outils Kaizen, 5S, 6 sigma, Lean, …
Des investissements réguliers
Afin de suivre l'évolution des besoins et accompagner la croissance de nos clients, nous investissons de manière régulière dans l'amélioration des outils de production et dans la sécurité pour nos collaborateurs.
Le parc machine récent de l'entreprise nous permet de répondre au plus près des attentes des projets qui nous sont confiés.
CN 5 axes 9m x 4m x 2m
CN 5 axes 4m x 1,8m x 1,3m avec table rotative
Robot d'usinage 7 axes à double cabine
CN de découpe de tissus
Les + de Ouest Composites Industries
Un parc machine important, récent et en développement constant
Une solution globale avec des équipes pluridisciplinaires dédiées pour atteindre les objectifs QCD du projet.
Une adaptation constante des ateliers de production pour répondre en permanence aux besoins des différents projets.