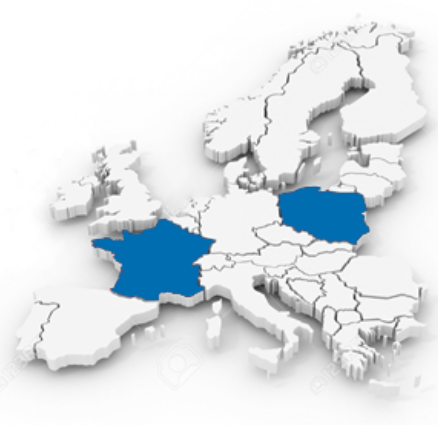 Ouest Composites Industries has two production sites in Europe.
Auray – FRANCE
Located on 25,000 m² of land and 6,500 m² of buildings, the Auray site is home to the company's head office and houses all the group's production support services (Engineering Office, Methods, Industrialisation, Sales and Administrative Departments, etc.).
Auray is a highly industrialised site equipped with numerical fabric cutting machines, 5-axis numerical controls, trimming robots, etc.
Ostróda – POLAND
Ostróda site is dedicated to production. Specialised in the production of parts using hand lay-up and RTM injection techniques, Ostróda site is located in the heart of a region specialised in the production of parts in composite materials.