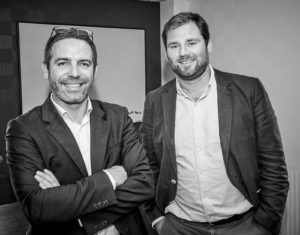 The story began in 1993, with the creation of Ouest Composites.
At its very beginning, Ouest Composites'activities were mainly oriented towards the boating industry before being more focused on other business areas, particularly in the industry.
In 2017, Ouest Composites took a new turn with the arrival of a new management team et became Ouest Composites Industries.
This story, which has been going on for more than twenty-five years now, is written every day thanks to the men and women working for the company.
Women and men at the heart of our project.
Ouest Composites Industries' teams are at the heart of the company. It is thanks to the expertise of each of our associates that we enable our customers to carry out their projects. Sharing, developing knowledge and skills, daring, such are the talents of Ouest Composites Industries' associates.
Dare to innovate.
The use of composite materials in the production of industrial parts is in itself a strong mark of innovation. At Ouest Composites Industries, we cultivate the «Dare together». We are convinced that our audacity and ability to think outside the box allow us to create tomorrow's innovative solutions.
Environmental responsibility.
Fixed in our time, we are actively working together to find solutions that improve our environmental footprint. At the forefront of sustainable development, Ouest Composites Industries' teams are actively involved in preserving our environment in a sustainable manner.